Shade, fall foliage, shelter for furry friends. Your trees serve you well, so keep them healthy and beautiful with the services of Berra Tree Experts.
Our company is based in Burtonsville, Maryland; we have been the premium provider of tree care services in Washington DC, Maryland, and Northern Virginia for over 36 years. We are licensed experts at complete tree removal – including stump grinding – and also offer trimming, pruning and dead wooding. Sudden storm? We are ready 24/7 to provide emergency storm services, including cleanups of fallen trees and full removal of damaged or fallen trees from atop of homes, fences or structures. Licensed and bonded, your safety is our priority.
They were amazingly quick and professional when taking our 20+ year old Weeping Willow down. The crew was organized and cleaned up after themselves. I have only positives to say about this company. I would recommend them without hesitation. We were much impressed with their work.

Angie's List Reviewer
They took down two very large trees. The crew was excellent and professional.


Angie's List Reviewer
Our staff have multiple decades experience in the safe removal of living and dead trees.



We believe in protecting our environment
Our wood chips are converted to mulch and other eco-friendly products, and our logs are processed into lumber not firewood
Robert J Berra
Bob Berra was raised in Montgomery County. He graduated from Northwood High in 1982. He then attended Montgomery College following graduation while at the same time starting a small tree service, which has now grown to be one of the largest tree service companies in the DC metropolitan area.
The company under Bob's supervision has won many awards for being a leader in the industry for his competitive pricing, safety standards as well as his fleet of equipment for getting the job done timely. These awards include recognition from DC Magazine, Consumer Check Book, Angie's List and others.
Bob believes in providing a quality service and a reasonable cost to his customers. He has instilled these same values in his staff that includes his son Andrew. Keeping within the family spirit he also employs several lifelong friends and a few of their family.
His reputation for his get it done attitude has assisted in his continued relationship with many repeat customers over the last thirty plus years.
In his personal time Bob enjoys time on his boat, as he is a water sportsman, and also a licensed pilot.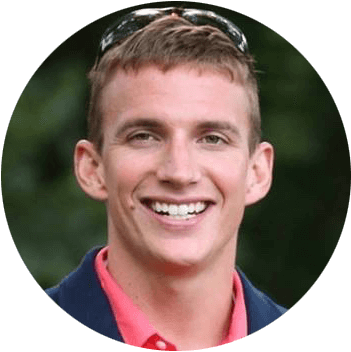 Andrew W Berra
Andrew grew up watching his father tackle many challenges in the tree service/forestry industry. Being cut from this same cloth he began operating heavy machinery at a young age under his fathers supervision. No task ever seemed too large for him to undertake. His skills both with his ability to operate any machinery and his leadership teaching these techniques to our staff earned him the role as a crew leader. Andrew is also well known in the DC and Baltimore areas to be a highly sought after crane operator. His talent and skill keeps the jobs moving safely and expeditiously. He is always trying to learn something new to keep up with the latest improvements in today's machinery. He chose to further his education in the forestry industry and obtained his own Tree Expert License as well.
Being very much like his father Andrew in his personal time enjoys time with his watercrafts, and is a licensed helicopter pilot.
Jeff Keane
Jeff was raised in Burtonsville Maryland and has been a lifelong Montgomery County resident. His role serves as our estimator, salesman, scheduler and team leader. He has been in sales for over thirty years. He began his career working for a bakery distribution company selling cakes and pies to restaurants and grocery stores.  After many years as a top salesman Jeff was looking to make a change. Having been friends and neighbor to Bob for over 15 years he undertook the task of helping to keep things organized during the Derecho Storm of 2012. This monumental task Jeff completed gave Bob the much-needed support during a time when all tree services in our area were overwhelmed.  Jeff's business knowledge, people skills and his attention to detail made him a welcomed part of the team.
In his free time Jeff enjoys time with his sons whom have both worked on our team. You might even find him enjoying time with his daughter at a local restaurant.
But then again he is a motorcycle daredevil and he could be found on his bike.
Neal Jarvis
Neal and Bob have been friends since the first grade, growing up just three blocks apart in the Woodmoor neighborhood of Silver Spring. Neal graduated from Northwood High and soon started his own Lawn and Landscape Company, which he ran until 2003. He sold his business to work for an international youth non-profit where he had volunteered since it's founding in 1996. Sadly the world financial crisis of late 2008 year put a burden on the non-profit. After the non-profit struggling for many years it closed its doors in January 2013. At that time Bob needed a bit of help catching up with the financials following the Derecho storms of 2012 and asked if Neal could give him about a months time in the office. Having accepted the challenge and quickly finishing up that project in less than one week, Bob asked if he would like to come on board full time. Since that time Neal has been an important part of the team keeping the office organized, sending out proposals, banking and working closely with Jeff to keep the ever-growing team on schedule.
In his free time Neal can be seen around town in one of his classic cars or just sitting on the beach in OC with his wife.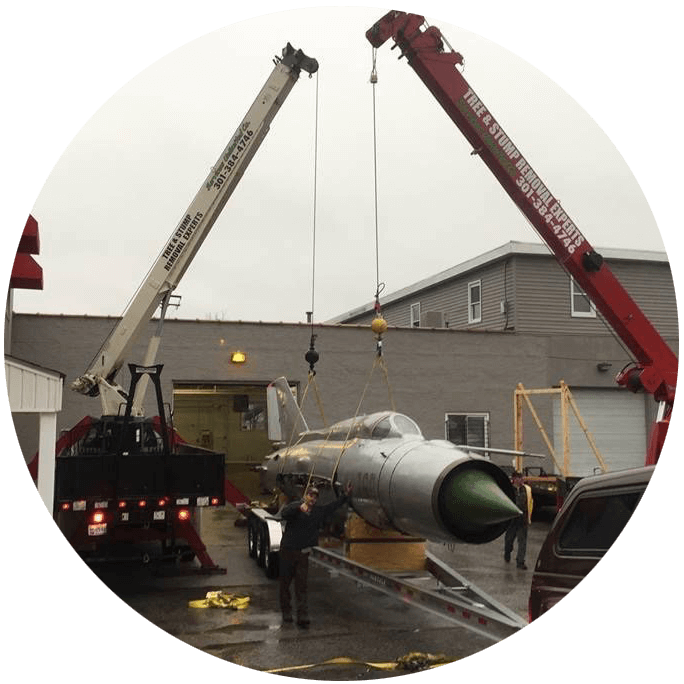 Charles (Duke) Ennis
Duke was raised in West Virginia and moved to Maryland in 1988. He is the man who keeps all our tools and equipment running. He has worked with machinery his entire career. For 25 years he worked for us only part time on an as needed bases, giving his weekends to service our equipment. In 2013 he came on board full time and he tells us he loves his job.  Duke's talents go well beyond turning wrenches. He is also often out in the field as a crane operator or stump grinder. He is a key player in keeping ahead of the shop and equipment.
When not at the shop working Duke can be found with fishing pole somewhere!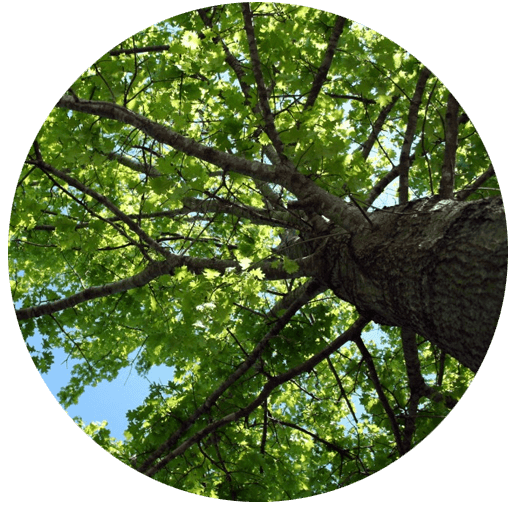 Other Staff
Our team of climbers, grounds men, drivers and brush draggers all bring years of committed service to our team. Many have been with us for years. Their service and commitment to our customers' satisfaction comes from their desire to please. For that we thank each of them!
Get a Free Estimate Today